In the calm, beautiful city of Laval, Quebec, navigating the real estate market can sometimes be a challenging task. Whether you're a first-time homebuyer, a seasoned investor, or someone looking to sell their property, The team at Equipe Sollazzo has you covered! Finding the right real estate broker in Laval is crucial.
A reliable real estate broker can save you time, money, and stress, ensuring a smooth and successful real estate transaction. In this blog post, we will explore the essential qualities to look for in a real estate broker in Laval, along with some tips to help you.
Passion
A real estate broker may have an advantage over other brokers and salespeople if he or she genuinely loves real estate and architecture. Clients will recognize that they are interested in the field if their knowledge and degree of enthusiasm are clear.
At the end of the day, you want to be certain that you get along with the realtor you choose. You'll probably sense a broker's excitement or love for real estate. It's crucial to confirm that your broker has a genuine interest in real estate because they are more likely to stay current on industry news, pursue ongoing education, and advance their careers—all of which will be to your advantage.
Extensive Market Knowledge
Any real estate broker working in Laval needs to have an extensive knowledge of the current market. Further, they should be well-versed in the neighborhoods, property values, market trends, and upcoming developments in Laval.
Their expertise will enable them to provide you with accurate and up-to-date information, ensuring you make informed decisions throughout your real estate journey.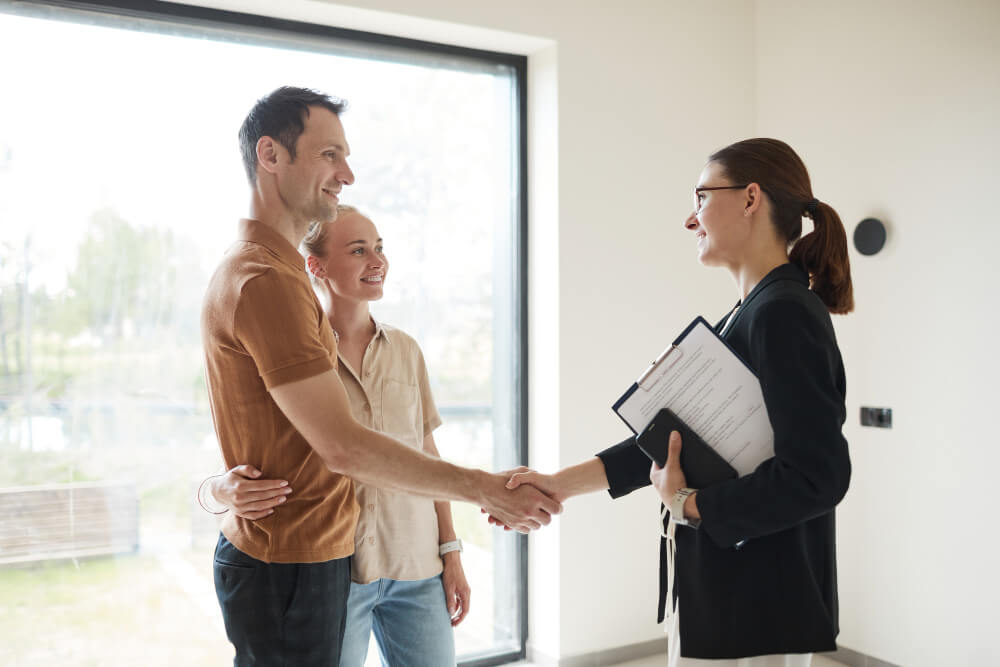 Real estate brokers have a wealth of information and expertise in the industry, which allows them to assess a property's potential very fast, both in terms of sales and purchases.
They can recognize a home's advantages while putting it on the market and use the finest method to highlight it to draw in potential buyers.
Real estate experts can swiftly provide the buyer with information about the advantages and disadvantages of each of the homes being considered during purchase so that that person can gain clarity and make a well-informed decision.
Strong Professional Network & Reputation:
A great Laval real estate broker will have a very large network of contacts, including fellow brokers, real estate lawyers, mortgage brokers, and home inspectors . This network can be extremely valuable when it comes to facilitating your real estate transaction. Their connections can help you gain access to off-market listings, secure favorable financing options, and ensure a seamless closing process!
If the agent you're thinking about hiring has no reviews, you should be very careful. Finding an agent through recommendations is fantastic, but you should also conduct some secondary research to make sure that they have unbiased internet reviews from past clients (for example, on Google, Yelp, or Facebook). Are they regarded to be skilled to work with? What do their previous clients have to say about them? When purchasing or selling with them, you'll have a better experience if they have a good reputation.
Excellent Communication and Negotiation Skills:
Effective communication is vital in any real estate transaction. Your broker should be an excellent listener, understanding your needs, preferences, and budgetary constraints.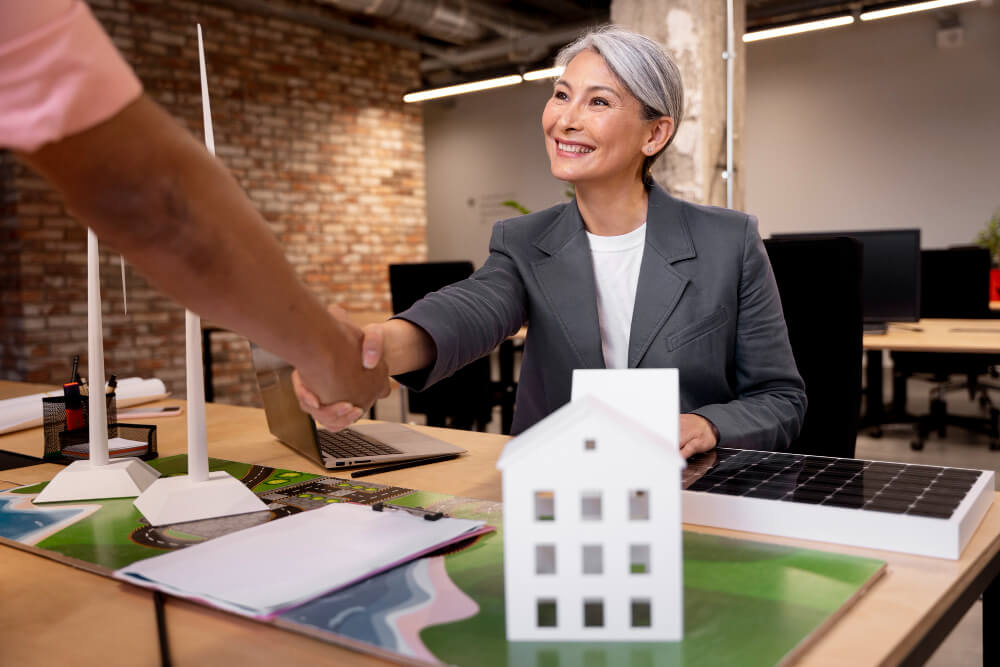 A Real estate broker in Laval should be efficient in responding to your different questions and provide regular updates on the progress of your transactions. Good negotiation skills are also crucial, as they will work on your behalf to secure the best possible deal, whether you're buying or selling a property.
Attention to Details
For your real estate career, meticulous attention to detail is crucial. A thorough real estate broker pays close attention to the particular requirements of each of their clients. You will close more transactions if you are well-organized, follow up with leads, communicate clearly, and pay attention to your client's demands.
 Strong Track Record and Client Testimonials:
When selecting a real estate broker in Laval, it's essential to consider their track record and reputation. Research their past transactions and client testimonials to get a sense of their success rate and the satisfaction of their clients.
A broker with a solid track record indicates their experience, professionalism, and ability to deliver results.
A long and fruitful career in real estate depends on your professional reputation. The National Association of REALTORS® membership is one method to demonstrate your commitment to high ethical standards. You must agree to abide by a rigid code of ethics and standards of practice in order to join.
Transparency & Trustworthiness:
Transparency and trust are the cornerstones of a successful client-broker relationship. Your chosen broker should be transparent about their fees, terms, and any potential conflicts of interest. You should feel confident that they are always working in your best interest, prioritizing honesty and integrity throughout the transaction.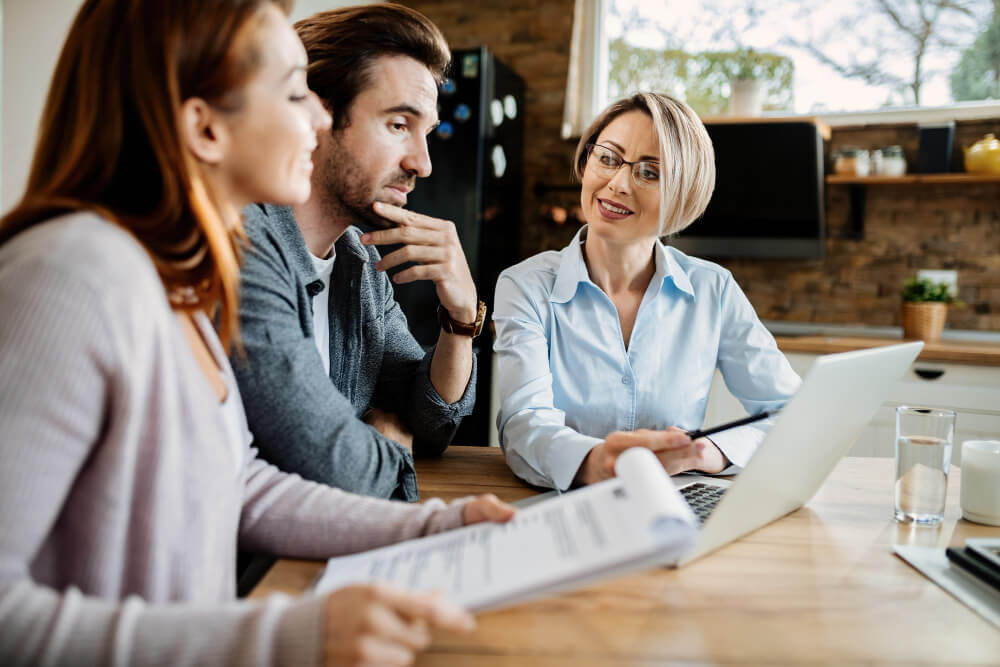 Success & Focused Attention
A qualified broker has a genuine willingness to help you and contribute to the success of your project. Because the success of your sale is also their success, they will utilize all professional methods at their disposal to satisfy your expectations. For buyers, your broker will serve as an objective guide who will oversee your project from start to finish.
Social Abilities
A good broker is a talented communicator who is enthusiastic, diplomatic, and extroverted. A good real estate broker understands how to communicate with potential buyers and meet their expectations during a property visit. They can defuse emotions, create a framework for discussions, and discover the appropriate words during negotiations and explanations. They are fluent in both oral and written communication and serve as your primary spokesperson.
Problem-Solver Mindset
Many effective real estate brokers are adept at staging a home to increase its marketability and creating engaging MLS listings to draw in the right buyers.
There are many things that may go wrong in real estate, so you should make sure the agent you hire has the kind of mindset to get things done in addition to the expertise to know what to do when things go wrong.
Ability to Negotiate
Real estate negotiations are a necessary part of the process. Therefore, by definition, an experienced real estate broker is a skilled negotiator who can discover the best solution for all parties to the transaction.
You can negotiate many different parts of your project with the assistance of a real estate broker, such as the cost of the property; Included and excluded items and the date of possession; and many more things.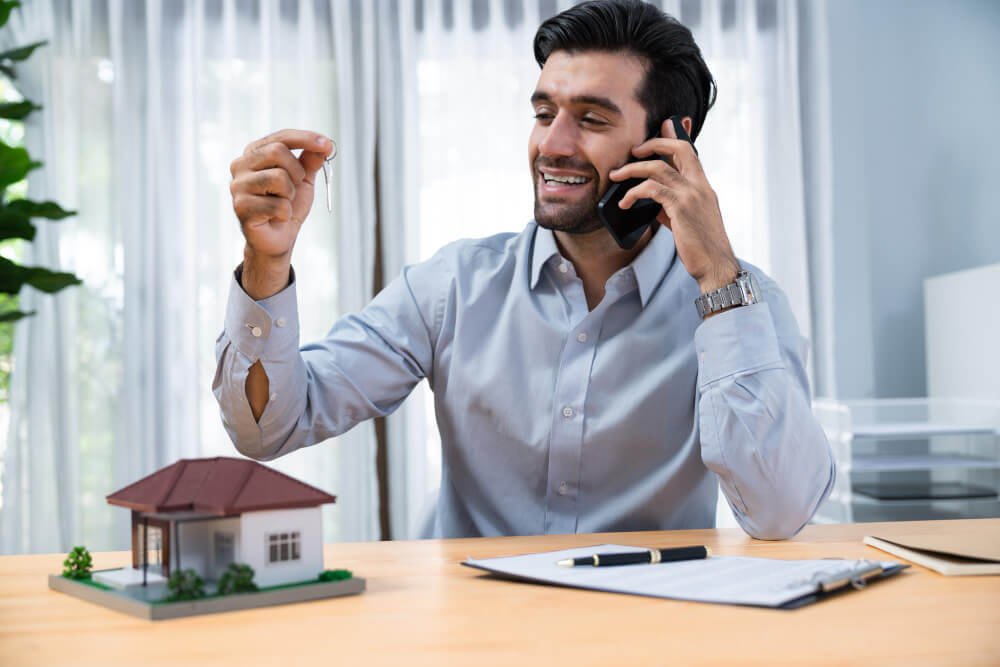 Effort and perseverance
Top real estate sellers must have a strong work ethic. To succeed, you must have the determination to follow up on every lead and the hustle to aggressively market the properties of your clients. Working hard, putting in the proper amount of time, and going above and above to seal the transaction.
Conclusion
Finding the right real estate broker in Laval can make all the difference in your Laval real estate journey. By considering their local market knowledge, professional network, communication skills, track record, personalized approach, and transparency, you can certainly identify the ideal partner to guide you through your real estate journey. Remember, investing time in researching and selecting the right broker is an investment in your future success.
Take the time to research, interview, and compare different brokers to ensure you find the perfect match for your needs. With the right real estate broker by your side, you can navigate the Laval real estate market with confidence and achieve your property goals. Good luck!